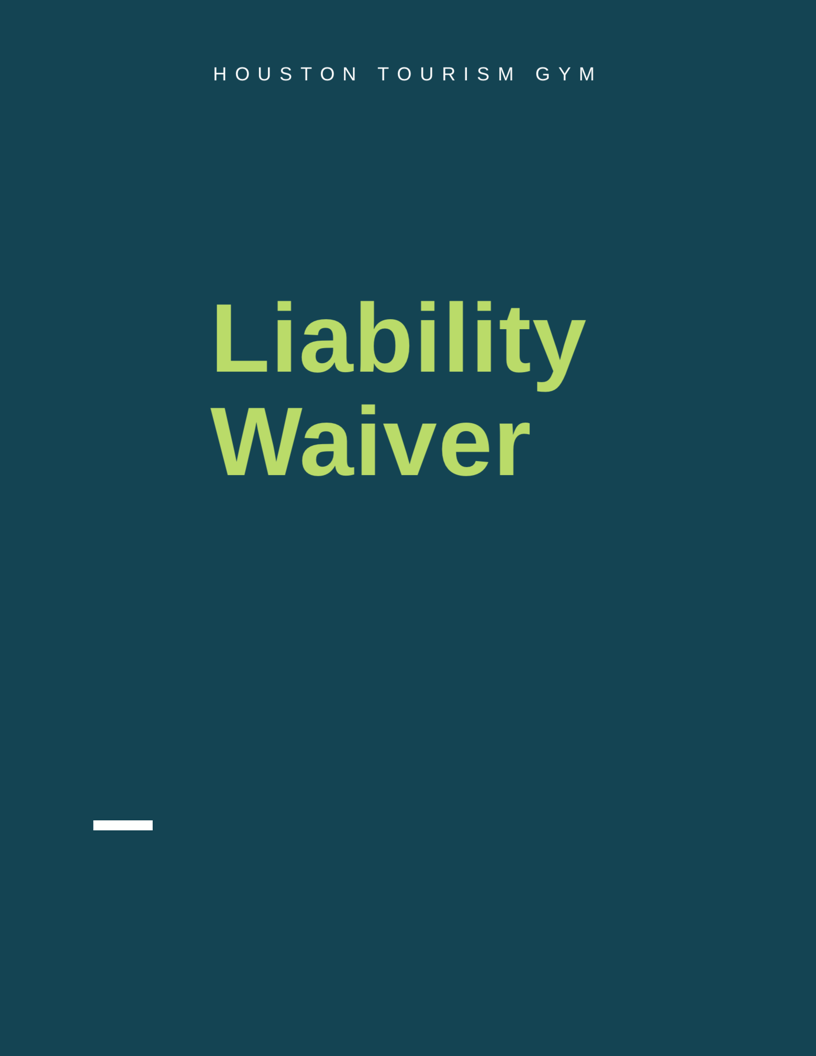 Liability Waiver Form
Houston Tourism Gym cares about your safety. You are required to complete a waiver form. Please alert us of any special needs you may have. This will ensure your safety as far as pace, terrain, and allergies.
Pleased be advised that Houston Tourism Gym encourages taking pictures. Any picture that Houston Tourism Gym takes on the tour belongs to Houston Tourism Gym. It may be used for promotional materials such as Houston Tourism Gym website, postcards, social media posts, and posters. If you do not wish to be photographed, please alert the guide of the tour.
The Houston Tourism Gym newsletter has added benefits. People on the newsletter can learn about pop up events, receive invites to our upcoming fitting party at Fleet Feet, discounts on running shoes and other merch, and notices of other events.
When you complete the waiver, you are automatically added to the newsletter. Of course as the consumer, it is your decision to opt out by simply deselecting the waiver option.